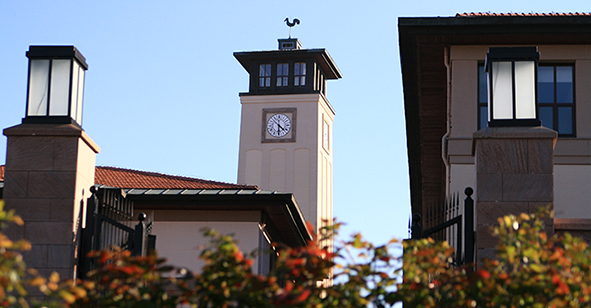 After an incredible week of graduation ceremonies, intense meetings with our Board of Overseers and Trustees and a most meaningful event, where we had the privilege of hosting two world renowned scientists, Professor Özlem Türeci and Professor Uğur Şahin, co-founders of BioNTECH, the company behind the mRNA vaccine that shielded humanity against the deadly COVID-19 virus at our University, a long break of the Feast of Sacrifice holidays in July surely came as 'much needed medicine' to our tired bodies and minds, as we say in Turkish.

The long week of intense activities was a feat only a university like ours could have pulled off and in fact would have dared to have pulled off; therefore, kudos to all our faculty and staff who made this unforgettable week happen, without a glitch …

Our usual busy, fast-paced, and exciting month of July, with the all-important undergraduate student recruitment and placement period, was refreshing. This year we finally had a full campus experience where we hosted thousands of visitors, candidate students and families on our wonderful campus, to talk to our faculty members and Deans and to listen to a host of presentations. To have a face-to-face engagement with excited prospect students and their families gave all of us a new sense of hope. After spending two full student recruitment and placement period cycles first online in 2020 and then through a hybrid modality in 2021, this feeling of a 'human touch' was enjoyable beyond words. Though, regardless of modality, the 'Groundhog-day' effect in these meetings never goes away, as the same information is shared day after day, albeit to completely different audiences.

The importance of research and how our university has been fares on that end has been the underlying message during these meetings and two recent announcements were not only a confirmation of that fact but also further cemented our place as a top research university. Koç University once again ranked among again the leading universities in Turkey in the Scientific & Technological Research Council of Türkiye (TÜBİTAK) 1001 Project Proposals, with 14 projects and a success rate of 36% in TÜBİTAK 2022 March Call for Basic Science 1001 Project Proposals. Ranking among the top three universities in these highly competitive grant calls is especially meaningful, considering the fact that many of these universities are 3 to 5 times larger than our size in terms of number of faculty members and potential applications.

We also received great news from the European Commission, where Koç University received funding for two new Horizon Europe Projects as partner institutions, one of which AUTO-TWIN: Data-driven method based on a process mining approach for Automated Digital Twin generation, operations, and maintenance in circular value chains by Prof. Barış Tan for ~7.2M € and the other FAiR: Finding Agreement in Return by Prof. Ahmet İçduygu and the MiReKoç Team for ~3.5M €. With these new additions, 10 Koç University affiliated projects received funding from Horizon Europe since the launch of the new EU Framework Programme for Research and Innovation in February 2021.

In addition, Koç University Center for Gender Studies (KOÇ-KAM) as a partner institution has been awarded ~2.5M € funding to a new Horizon Europe project which aims to help understand feminist and anti-feminist movements, actions and discourses and their impact on the institutional arena and political outcomes.

Congratulations are in order for TÜBİTAK and HORIZON recipients for their outstanding accomplishment.

In July, we also commemorated those who have bravely lost their lives to protect our Republic and our democracy during the coup d'état attempt against our government on July 15, 2016, and we offer our heartfelt condolences to their families and loved ones and express our respects for those brave citizens who were wounded while resisting this uprising. On behalf of our entire university community, we once again strongly condemn this loathsome act against our democracy and the free will of our people.

Very best wishes for a healthy summer as we gear up for the very busy month of September when we greet our new incoming class, faculty, and staff members across the range of Colleges & Schools & Units as part of our most enjoyable traditions of welcoming the coming academic year of 2022-2023.